Model Application Form Template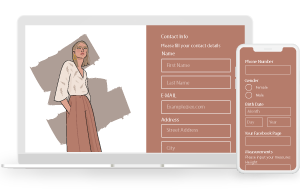 Search The Fresh Faces To Model Your Brand
Require a model for your advertising agency or fashion outlets but unable to get the right one? Now online model application forms let you find a way to do so. PeppyBiz model application form templates are fully customizable. You can ask for the necessary details that fit your requirements, such as the candidate's details and photos, all in a defined format.
PeppyBiz form templates are not merely the forms but the tools to improve your business growth, productivity, and amplify your work processes. There are more than 200 plus templates to check out, out of which you can choose your brand's apt fit. When it comes to finding the best looks, there is no better option than our form templates, which are easy to implement.
"PeppyProjects has helped us structure our team. All projects are now tested and launched a lot quicker and modifications are easier to implement."
NANDITA
SBI LIFE INSURANCE
"Great product and good support. Execution was easy and fast."
GAURAV HAZRATI
INDUSIND BANK
"Peppybiz allows us to effectively manage, monitor and deliver customer support. It provides omni channel monitoring and support at one place."
MARTAND
AXIS MUTUAL FUND
Keep Your Customers Closer & Focus on Goals With Interactive Forms
With PeppyBiz form Builder, you can shift your focus from the mundane tasks and give a vision to your long-term goals. Assure a speedy process of registration, pre-bookings, feedback, applications, orders & requests from your customers & clients.
Customize the model application as per your brand. Add colorful themes, imagery, and alignments to give your brand a professional look. Create engaging and classy forms to enable the participants to easily upload their portfolios, videos, and pictures. Save up the application responses at one integrated place.
Add Visual Appeal to Forms
Collect all the applicants' details such as the body sizes and postures to check on if the applicant fits your requirements. You can add functionalities to allow applicants to upload their portfolios or videos to showcase their talents. Create segments in the database tools to store the entries and organize them.
Automated Responses & Replies
PeppyBiz gives you all the functionalities to connect the application forms to more than 100 plus apps to store the information. You can create automated workflows to get instant notifications for every applicant. Integrate with apps such as dropbox to store all the portfolios and videos.
Trusted by 6000+ Customers
Best multi channel Customer Engagement Software for your business















Visitor Sessions Optimized


PeppyBiz Provides Integration With Multiple Platforms
Now you can integrate PeppyBiz with multiple platforms such as Shopify and Woocommerce and many more. Run your forms on third-party platforms and invite in more leads to attain more conversions. Enhance your brand value and achieve your goals with ease and flexibility.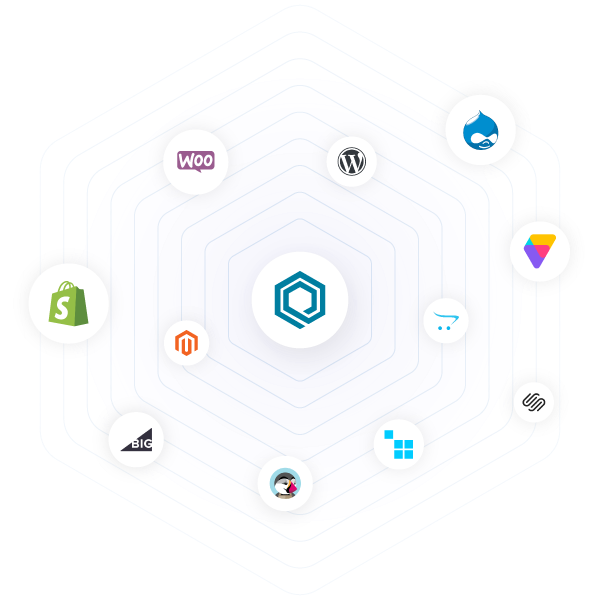 Trusted by 6000+ Ecommerce Brands
Best multi-channel Customer Engagement Software
for your eCommerce Store.
Trusted by 6000+ Ecommerce Brands
Best multi-channel Customer Engagement Softwarefor your eCommerce Store.