Management Survey Template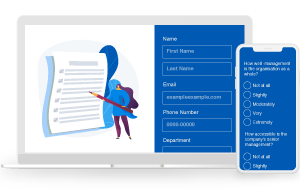 Review The Management To Revive Management Strategy
A Management Survey Enables You To Get The Relevant Feedback Of All The Managers Of Your Organization. Evaluate The Work And Progress Of The Management Team. Know What Are The Loopholes In The Management Team And What Areas Shall Be Improved. A Typical Management Survey Might Let You Review Only Their Work Output. But With The Peppybiz Templates, You Can Go One Step Forward.
Now Review Their Relationships With The Other Teams & Employees. It Will, In Turn, Strengthen The Relationships Amongst The Teams And Resolve All The Frictions. A Successful Management Strategy Is The Foundation Of Every Organization; You Can Now Identify The Areas Where Management Lacks And Reframe The Strategy.
"PeppyProjects has helped us structure our team. All projects are now tested and launched a lot quicker and modifications are easier to implement."
NANDITA
SBI LIFE INSURANCE
"Great product and good support. Execution was easy and fast."
GAURAV HAZRATI
INDUSIND BANK
"Peppybiz allows us to effectively manage, monitor and deliver customer support. It provides omni channel monitoring and support at one place."
MARTAND
AXIS MUTUAL FUND
Keep Your Customers Closer & Focus on Goals With Interactive Forms
With PeppyBiz form Builder, you can shift your focus from the mundane tasks and give a vision to your long-term goals. Assure a speedy process of registration, pre-bookings, feedback, applications, orders & requests from your customers & clients.
A Survey That Leads To Success
It's A Fact That Management Is The Pillar Of The Organization, And Its Success Is Dependent On It. Therefore, Assuring That It's Working Correctly And Strengthening The Product Workforce Is Essential. Now Management Surveys Simplify All Your Tasks; You Get All The Responses In One Place.
Align The Survey As Per Your Needs
Every Organization Has Different Goals And Objectives. You Can Customize The Survey As Per Your Requirements, Such As Your Work Style. The Questions Will Also Differ As Per The Manager Who Is In Charge Of A Specific Team Or Teams. You Can Use Logic Jumps To Collect Relevant Responses And Skip Irrelevant Questions.
Improve Your Management Strategies
Your Organization Might Consist Of A Lot Of Teams, And Every Team Will Have Its Manager. You Can Review How Each Manager Performs And What Achievements The Team Has Achieved In A Specific Period. You Can Therefore Know How To Improve The Performance And Rectify The Areas To Create Unity.
Trusted by 6000+ Customers
Best multi channel Customer Engagement Software for your business















Visitor Sessions Optimized


PeppyBiz Provides Integration With Multiple Platforms
Now you can integrate PeppyBiz with multiple platforms such as Shopify and Woocommerce and many more. Run your forms on third-party platforms and invite in more leads to attain more conversions. Enhance your brand value and achieve your goals with ease and flexibility.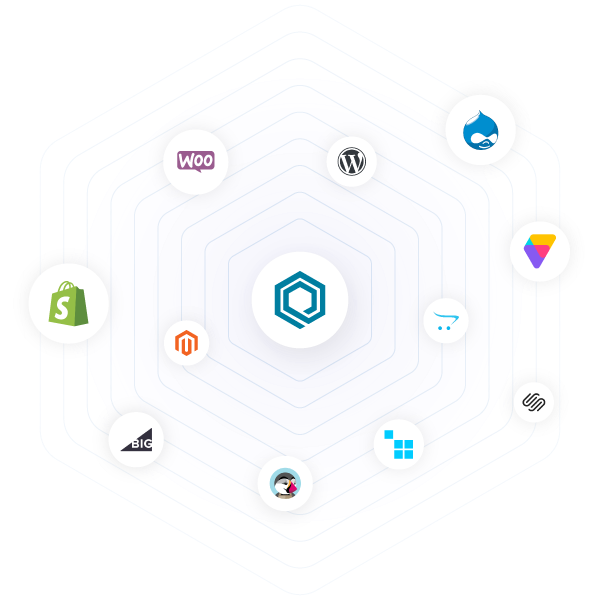 We'll get you going in a matter of minutes