Job Application Form Template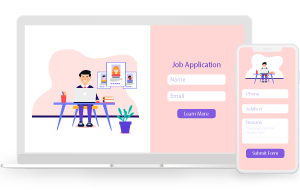 Invite Job Applicants To Fill Up The Vacancies
Turn up your hardcore recruitment process into an easier one by inviting in the job applicants online. Nudge them and prompt them to fill up your application form. A typical job form merely asks for your records, but a customized template form allows you to add much more. PeppyBiz simplifies the whole paperwork process into a digital one- You can filter through the applicants and have their employment history recorded all in one place.
Ask applicants their unique skills and achievements, add fields to let them upload their resumes. Display images, GIFs, and videos regarding your organization and what you deal in. Make sure your potential employees know as much about you as you know them through these application forms.
"PeppyProjects has helped us structure our team. All projects are now tested and launched a lot quicker and modifications are easier to implement."
NANDITA
SBI LIFE INSURANCE
"Great product and good support. Execution was easy and fast."
GAURAV HAZRATI
INDUSIND BANK
"Peppybiz allows us to effectively manage, monitor and deliver customer support. It provides omni channel monitoring and support at one place."
MARTAND
AXIS MUTUAL FUND
Keep Your Customers Closer & Focus on Goals With Interactive Forms
With PeppyBiz form Builder, you can shift your focus from the mundane tasks and give a vision to your long-term goals. Assure a speedy process of registration, pre-bookings, feedback, applications, orders & requests from your customers & clients.
Many times the links do not work due to technical glitches. Make sure candidates find the forms on your website. Embedding the forms onto your website can bring in more leads. This way, they will know the intricate details about your company and know if they fit the role you are asking for.
Remember specific details while building up a form. Keep it short and simple; avoid lengthy forms as users can leave in the middle. Give them the option to link their social media profiles, such as LinkedIn, to grab more information. Consider all the SEO practices to optimize the forms well to generate traffic.
Amid all the extravagant details, do not forget to capture the applicants' necessary details such as their full name, the current job title, and work experience. Give them an overview of the job they are applying for. Set questions in alignment with the job roles to get the best answers from the applicants.
Trusted by 6000+ Customers
Best multi channel Customer Engagement Software for your business















Visitor Sessions Optimized


PeppyBiz Provides Integration With Multiple Platforms
Now you can integrate PeppyBiz with multiple platforms such as Shopify and Woocommerce and many more. Run your forms on third-party platforms and invite in more leads to attain more conversions. Enhance your brand value and achieve your goals with ease and flexibility.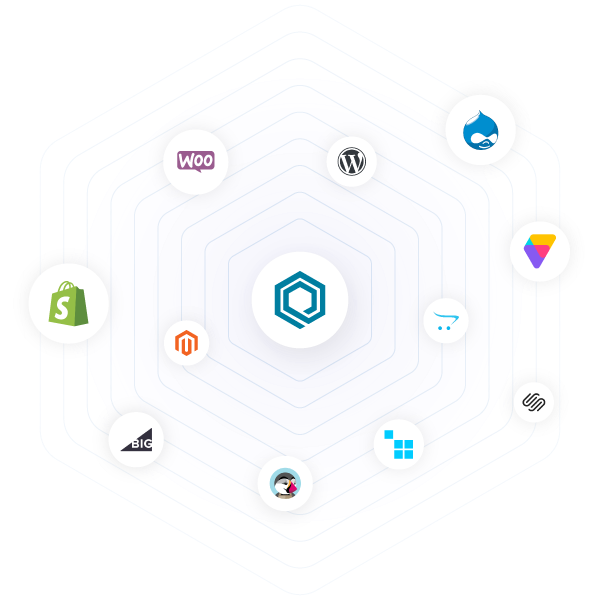 Trusted by 6000+ Ecommerce Brands
Best multi-channel Customer Engagement Software
for your eCommerce Store.
Trusted by 6000+ Ecommerce Brands
Best multi-channel Customer Engagement Softwarefor your eCommerce Store.