Information Request Form Template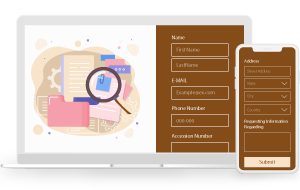 Feed the Queries and Problems of Information Seekers
A right to information is one of the basic rights given to humans. Now deliver information to the seekers who have confused minds regarding the IT world, web world, or any technical glitches they are facing. These forms will quench the thirst for their knowledge and allow them to request any information they want to plunge into.
Information request forms usually contain minimal fields and they are not too lengthy. Apart from gathering the basic information such as the name of the respondent, email addresses, and the information they want to ask for. You can turn your forms into an engaging marketing tool by specifying any software product deals. Bang on, you can begin with our form templates and start collecting more leads !!!
"PeppyProjects has helped us structure our team. All projects are now tested and launched a lot quicker and modifications are easier to implement."
NANDITA
SBI LIFE INSURANCE
"Great product and good support. Execution was easy and fast."
GAURAV HAZRATI
INDUSIND BANK
"Peppybiz allows us to effectively manage, monitor and deliver customer support. It provides omni channel monitoring and support at one place."
MARTAND
AXIS MUTUAL FUND
Keep Your Customers Closer & Focus on Goals With Interactive Forms
With PeppyBiz form Builder, you can shift your focus from the mundane tasks and give a vision to your long-term goals. Assure a speedy process of registration, pre-bookings, feedback, applications, orders & requests from your customers & clients.
Collect Initial Information
Many times a simple information request form can turn a lead into customers. Begin asking with the basic details and engage them further. Turn their queries into meaningful solutions. Gather their email addresses and send them follow-up emails to engage them with the software products that could help them resolve their queries more.
Once you resolve their queries, ask them for feedback via emails. You can further be interactive with the respondents – ask them if the answers they receive are up to the mark or do they need any further assistance. Allow them to ask for help over phone calls. Also, you can allow them to follow any social media pages you have.
Save Time With Integrations
We know, providing support, collecting responses and following respondents all the way takes non-stop work. But you can reduce your labor by integrating the forms with seamless integrations. You can integrate the request forms with tools such as Google tag manager and Google Analytics to keep track of response rates.
Trusted by 6000+ Customers
Best multi channel Customer Engagement Software for your business

Visitor Sessions Optimized


PeppyBiz Provides Integration With Multiple Platforms
Now you can integrate PeppyBiz with multiple platforms such as Shopify and Woocommerce and many more. Run your forms on third-party platforms and invite in more leads to attain more conversions. Enhance your brand value and achieve your goals with ease and flexibility.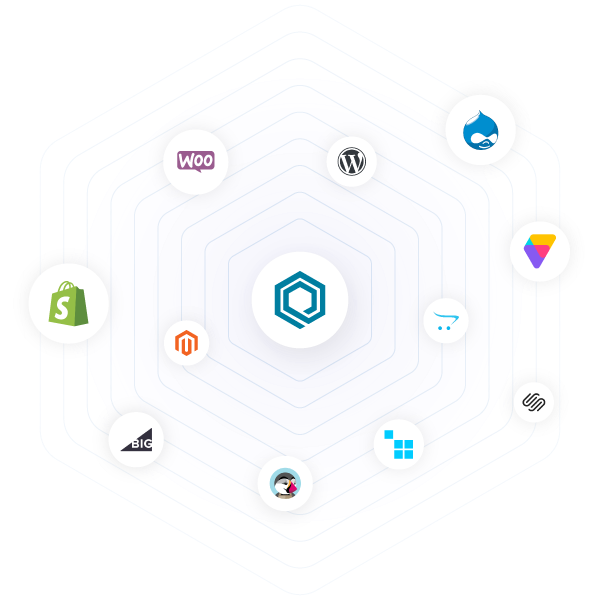 Trusted by 6000+ Ecommerce Brands
Best multi-channel Customer Engagement Software
for your eCommerce Store.
Trusted by 6000+ Ecommerce Brands
Best multi-channel Customer Engagement Softwarefor your eCommerce Store.