Family Reunion Registration Form Template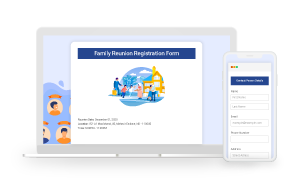 Rejoice Your Happy Moments With the Family Reunion
Are you planning a reunion time with your families? If you are thinking of one, let's make each moment memorable and unforgettable. Let's be creative with the invitations or registrations for your family reunions. If you find it harder, adapt our PeppyBiz form templates and get away with all the nervousness. Evoke excitement in your family members' by gathering fun-filled responses.
No matter how organized you are or plan to be, your parties end up screwed somewhere or the other way. Sometimes it adds up to fun, and many times not. Whatever is the case, your registration process should be prim and proper. PeppyBiz forms make the whole registration process easier and faster so that you can save up your energy for the festivities.
"PeppyProjects has helped us structure our team. All projects are now tested and launched a lot quicker and modifications are easier to implement."
NANDITA
SBI LIFE INSURANCE
"Great product and good support. Execution was easy and fast."
GAURAV HAZRATI
INDUSIND BANK
"Peppybiz allows us to effectively manage, monitor and deliver customer support. It provides omni channel monitoring and support at one place."
MARTAND
AXIS MUTUAL FUND
Keep Your Customers Closer & Focus on Goals With Interactive Forms
With PeppyBiz form Builder, you can shift your focus from the mundane tasks and give a vision to your long-term goals. Assure a speedy process of registration, pre-bookings, feedback, applications, orders & requests from your customers & clients.
If you are confused about what fields to add to the forms. You can customize the templates and capture details such as the attendees' name, age, and contact details. You can ask for suggestions from the members regarding the themes, menus, and games to encourage equal participation from their side.
You can customize the form templates by adding images, photos, and videos of your family. Change or edit the form background, add up the themes that align with your families' mysteriousness. Add spice to your family reunion invitations, and we let you do that with the registration forms.
You can add up fields to ask about the number of attendees; you can categorize them into different age groups. Specify the instructions, timings, and other details you would like to add. If you want to pool up attendees' resources, allow them to pay securely within the forms via payment gateways integrations.
Trusted by 6000+ Customers
Best multi channel Customer Engagement Software for your business















Visitor Sessions Optimized


PeppyBiz Provides Integration With Multiple Platforms
Now you can integrate PeppyBiz with multiple platforms such as Shopify and Woocommerce and many more. Run your forms on third-party platforms and invite in more leads to attain more conversions. Enhance your brand value and achieve your goals with ease and flexibility.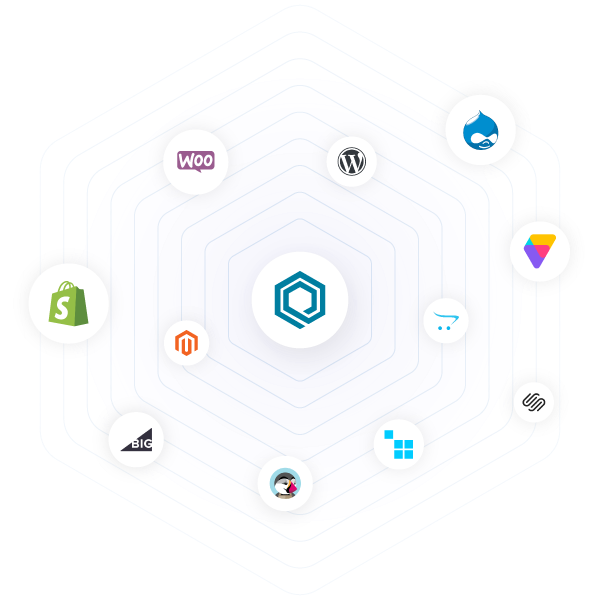 We'll get you going in a matter of minutes