Event Sponsorship Form Template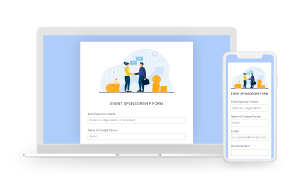 Invite The Apt Sponsors For Your Forthcoming Events
Are you planning to organize an event for a good cause? The first thing you must have in your mind is to invite in the sponsors who could successfully run the event. Great sponsors add value to your event. If you do not want to struggle with calling the sponsors individually, we have got a better idea for you. Try PeppyBiz sponsorship form templates.
The templates will allow you to create forms along with editing form fields. You can collect all the sponsors' details and enable them to contribute to you through money or resources. You can customize the forms that align with your event. You do not have to say with words; let your forms do the talking. Prompt big sponsors to support your event and make it a popular one.
"PeppyProjects has helped us structure our team. All projects are now tested and launched a lot quicker and modifications are easier to implement."
NANDITA
SBI LIFE INSURANCE
"Great product and good support. Execution was easy and fast."
GAURAV HAZRATI
INDUSIND BANK
"Peppybiz allows us to effectively manage, monitor and deliver customer support. It provides omni channel monitoring and support at one place."
MARTAND
AXIS MUTUAL FUND
Keep Your Customers Closer & Focus on Goals With Interactive Forms
With PeppyBiz form Builder, you can shift your focus from the mundane tasks and give a vision to your long-term goals. Assure a speedy process of registration, pre-bookings, feedback, applications, orders & requests from your customers & clients.
Your sponsors are going to be with you throughout the event. Without them, maybe, you could not host it. Use a friendly tone and add a warm tone to your forms. Let the sponsors know you are doing the event for a social or beneficiary cause. Specify the details and process the donation payments within the forms through integrations.
Keep Track Of Contributions
Multiple form integrations allow you to keep all the data in one integrated place. You can know about the new response alerts while keeping track of all the contributions made by each sponsor. Capture details of the sponsors to get in touch with them and add questions as per the events' requirements.
PeppyBiz forms are fully customizable; you can add images or videos of your previous events so that new sponsors could get an idea of what you present. Give them all the reasons to give their unconditional support for the event. You can add a thank you video to give your forms an interactive touch at the end of the form.
Trusted by 6000+ Customers
Best multi channel Customer Engagement Software for your business















Visitor Sessions Optimized


PeppyBiz Provides Integration With Multiple Platforms
Now you can integrate PeppyBiz with multiple platforms such as Shopify and Woocommerce and many more. Run your forms on third-party platforms and invite in more leads to attain more conversions. Enhance your brand value and achieve your goals with ease and flexibility.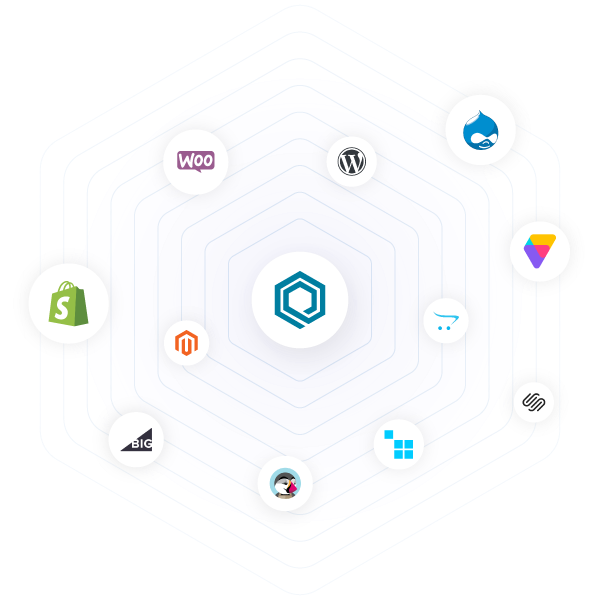 Trusted by 6000+ Ecommerce Brands
Best multi-channel Customer Engagement Software
for your eCommerce Store.
Trusted by 6000+ Ecommerce Brands
Best multi-channel Customer Engagement Softwarefor your eCommerce Store.