Collect Maximum Leads to Raise the Awareness
Now-a-days marketers are switching their businesses from offline to online portals. Digital marketing is present everywhere. It simplifies your marketing strategies, launching your new brand and making people aware of your brand. Now you can collect more leads not only via surveys and forms but through interesting quizzes as well.
Quizzes are fun to solve. Customize your quizzes, add themes, images, videos to them. Copy and paste the quizzes' questions to get ideas from the audience about your website and test their wisdom about the digital marketing platforms. Add questions as per your product requirements.
"PeppyProjects has helped us structure our team. All projects are now tested and launched a lot quicker and modifications are easier to implement."
NANDITA
SBI LIFE INSURANCE
"Great product and good support. Execution was easy and fast."
GAURAV HAZRATI
INDUSIND BANK
"Peppybiz allows us to effectively manage, monitor and deliver customer support. It provides omni channel monitoring and support at one place."
MARTAND
AXIS MUTUAL FUND
Keep Your Customers Closer & Focus on Goals With Interactive Forms
With PeppyBiz form Builder, you can shift your focus from the mundane tasks and give a vision to your long-term goals. Assure a speedy process of registration, pre-bookings, feedback, applications, orders & requests from your customers & clients.
To test your existing audience, you are required to ask them about your previous products. If you have created a software product, you can add questions regarding the in-depth knowledge they have about the product. It will let you know the value your products have added to their lives.
All Device Responsive Quizzes
Your audience can now take up quizzes on their mobile phones, tablets or desktop. The quizzes look appealing on all the devices. Your audience can take up the quizzes anytime and anywhere. Embed the quiz on your website, and you do not have to be a technical expert for that. A code will do all the work.
PeppyBiz quizzes are fully customizable; add images, GIFs, and other elements to the quizzes. All these elements catch a glimpse of the audience at one go. Prompt them to fill the quizzes and complete them. A peppy and interactive quiz can get you more responses than a simpler one. Save the answers for later evaluation.
Trusted by 6000+ Customers
Best multi channel Customer Engagement Software for your business















Visitor Sessions Optimized


PeppyBiz Provides Integration With Multiple Platforms
Now you can integrate PeppyBiz with multiple platforms such as Shopify and Woocommerce and many more. Run your forms on third-party platforms and invite in more leads to attain more conversions. Enhance your brand value and achieve your goals with ease and flexibility.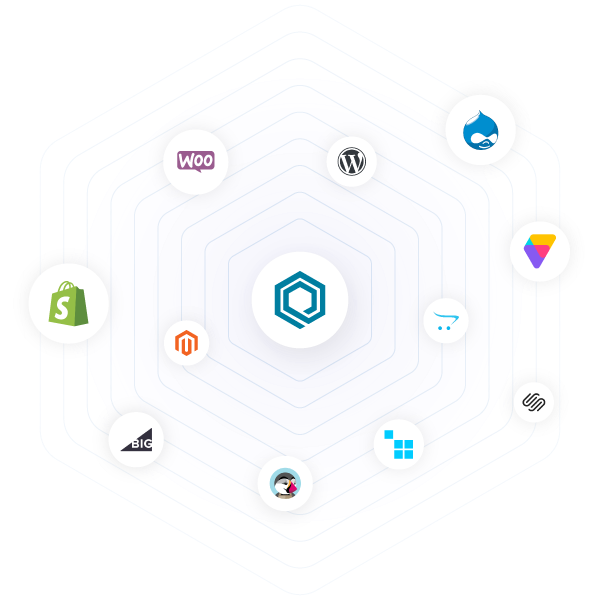 Trusted by 6000+ Ecommerce Brands
Best multi-channel Customer Engagement Software
for your eCommerce Store.
Trusted by 6000+ Ecommerce Brands
Best multi-channel Customer Engagement Softwarefor your eCommerce Store.