Course Registration Form Template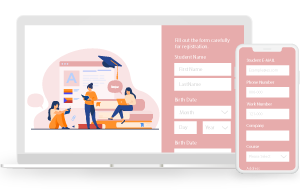 Open The Registration Process For Your Educational Programs
Who has ever thought about flourishing a students' life through online classes and coaching? But the digital world has sterilized the faith of schools and institutions. Now you can conduct various educational programs or courses online, or even if you are conducting them in person, begin the registration process online. 
The customized forms take a few minutes to engage any students. They can fill them and get registered for their classes or programs instantly. It's a win-win situation for the institutions as well as for the students. Give students an empowering digital experience to brighten up their futures. A customized form can sharpen your organization skills!
"PeppyProjects has helped us structure our team. All projects are now tested and launched a lot quicker and modifications are easier to implement."
NANDITA
SBI LIFE INSURANCE
"Great product and good support. Execution was easy and fast."
GAURAV HAZRATI
INDUSIND BANK
"Peppybiz allows us to effectively manage, monitor and deliver customer support. It provides omni channel monitoring and support at one place."
MARTAND
AXIS MUTUAL FUND
Keep Your Customers Closer & Focus on Goals With Interactive Forms
With PeppyBiz form Builder, you can shift your focus from the mundane tasks and give a vision to your long-term goals. Assure a speedy process of registration, pre-bookings, feedback, applications, orders & requests from your customers & clients.
Usually, the course payments are higher and heavier. Our forms allow the students to pay securely via different payment gateways. You can simply integrate the apps with these payment portals. Assure students of safer payment processing by providing them receipts and invoices afterward. Specify details in case of technical glitches.
Decide the tone of your forms as to whom you want to address in the forms. You can add fields as per the requirements of your course. Once you decide whom to address, ask for the guardians' approval or signature in any cases. You can ask for digital signatures or add up the fields so that users can upload the necessary documents.
Collect all the details of the customers, including the emergency contact details. Ask about the courses for which they are registering. You can embed the forms on your website also to allow students to navigate from there easily. Send email to follow-ups to the students to provide all the registration-related information/registration receipts.
Trusted by 6000+ Customers
Best multi channel Customer Engagement Software for your business















Visitor Sessions Optimized


PeppyBiz Provides Integration With Multiple Platforms
Now you can integrate PeppyBiz with multiple platforms such as Shopify and Woocommerce and many more. Run your forms on third-party platforms and invite in more leads to attain more conversions. Enhance your brand value and achieve your goals with ease and flexibility.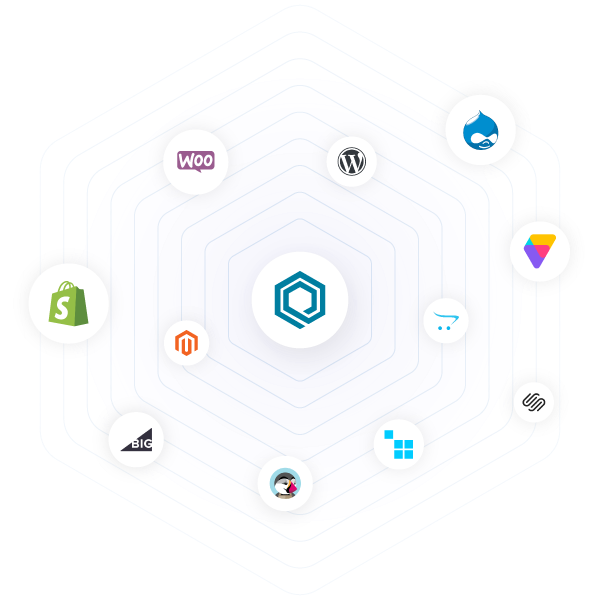 Trusted by 6000+ Ecommerce Brands
Best multi-channel Customer Engagement Software
for your eCommerce Store.
Trusted by 6000+ Ecommerce Brands
Best multi-channel Customer Engagement Softwarefor your eCommerce Store.