Church Registration Form Template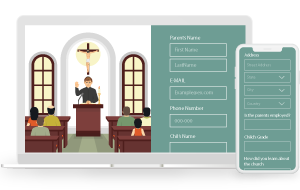 Serve The Purpose Of God With Grace & Ease
Let the doors of the church be open for new people. You do not have to follow a religious process to invite the pastors and parishioners to your churches. PeppyBiz forms allow you to loosen yourselves, to begin with the form registrations. Ask the contact details of the parishioners and their families.  
Lay down needed information in the forms to let them know about the church services and day-to-day events—welcome people from all walks of life who could serve god's mission and purpose. If you have your website,it would be more feasible to embed form links on the website pages and attain more traffic.
"PeppyProjects has helped us structure our team. All projects are now tested and launched a lot quicker and modifications are easier to implement."
NANDITA
SBI LIFE INSURANCE
"Great product and good support. Execution was easy and fast."
GAURAV HAZRATI
INDUSIND BANK
"Peppybiz allows us to effectively manage, monitor and deliver customer support. It provides omni channel monitoring and support at one place."
MARTAND
AXIS MUTUAL FUND
Keep Your Customers Closer & Focus on Goals With Interactive Forms
With PeppyBiz form Builder, you can shift your focus from the mundane tasks and give a vision to your long-term goals. Assure a speedy process of registration, pre-bookings, feedback, applications, orders & requests from your customers & clients.
Once you create and customize the forms, you can share the form links via email. Use them as a source of advertisements via social media channels. Your forms could be a great marketing tool when used in the right way. At PeppyBiz form Builder, you can create and build forms the way you want.
Collect Necessary Details
Gather all the information that fulfills your forms' requirements, such as the name of the parishioners. Ask for their contact details or hierarchy for which they are applying. You can include the service times or bible study questions to check on their knowledge about the same and verify if they fit in the role. 
No Coding Skills Required
You do not have to have the technical prowess to implement the form on your site or any channel. We are there to support you by generating the HTML code to instill forms on your site's landing pages. You can integrate forms with other apps & tools. Save up the responses, automate the email follow-ups and do a lot more.
Trusted by 6000+ Customers
Best multi channel Customer Engagement Software for your business















Visitor Sessions Optimized


PeppyBiz Provides Integration With Multiple Platforms
Now you can integrate PeppyBiz with multiple platforms such as Shopify and Woocommerce and many more. Run your forms on third-party platforms and invite in more leads to attain more conversions. Enhance your brand value and achieve your goals with ease and flexibility.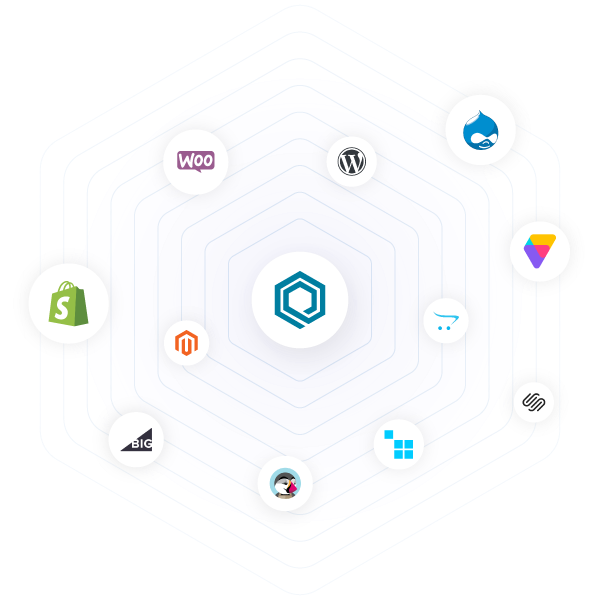 Trusted by 6000+ Ecommerce Brands
Best multi-channel Customer Engagement Software
for your eCommerce Store.
Trusted by 6000+ Ecommerce Brands
Best multi-channel Customer Engagement Softwarefor your eCommerce Store.