Catering Order Form Template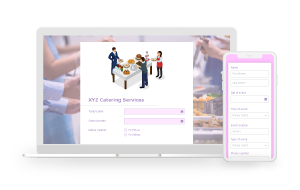 Serve The Best Food Orders to Cater Customers
Food is the biggest blessing to humankind as it stimulates the mind and brains. If you are a food caterer or restaurateur, you must be acquainted with all the clumsy food orders you need to take and manage your customers' requests.
As online food orders intensify, it becomes tougher to handle millions of orders daily. PeppyBiz catering order form templates resolves all your food order management chaos with the readymade form templates. The best part is that you can add relevant fields, take payments, and alter the fonts and colors to provide users a smooth experience.
You can add personalization to ease out a customer journey, and more importantly, processing orders is no more a tougher task.
"PeppyProjects has helped us structure our team. All projects are now tested and launched a lot quicker and modifications are easier to implement."
NANDITA
SBI LIFE INSURANCE
"Great product and good support. Execution was easy and fast."
GAURAV HAZRATI
INDUSIND BANK
"Peppybiz allows us to effectively manage, monitor and deliver customer support. It provides omni channel monitoring and support at one place."
MARTAND
AXIS MUTUAL FUND
Keep Your Customers Closer & Focus on Goals With Interactive Forms
With PeppyBiz form Builder, you can shift your focus from the mundane tasks and give a vision to your long-term goals. Assure a speedy process of registration, pre-bookings, feedback, applications, orders & requests from your customers & clients.
You can add up questions as per your catering requirements, which may not be included in our templates. But there are few essentials you need to have in the form such as the contact details of the person ordering, type of event, or the number of people being catered. All this is mandatory.
The significant benefits of online food ordering are, it is more convenient, includes appropriate fields, and allows you to add personalization. With PeppyBiz form templates, you can add personalization and address users with their names in the forms. Add images of the order to ensure more trust with customers.
The PeppyBiz drag and drop builder enables you to create, edit, and customize the forms. Choose out of the multiple varieties of templates and gather all the orders at one integrated place. Simultaneously handle all the customers' requests seamlessly with viable and less complicated integrations.
Trusted by 6000+ Customers
Best multi channel Customer Engagement Software for your business















Visitor Sessions Optimized


PeppyBiz Provides Integration With Multiple Platforms
Now you can integrate PeppyBiz with multiple platforms such as Shopify and Woocommerce and many more. Run your forms on third-party platforms and invite in more leads to attain more conversions. Enhance your brand value and achieve your goals with ease and flexibility.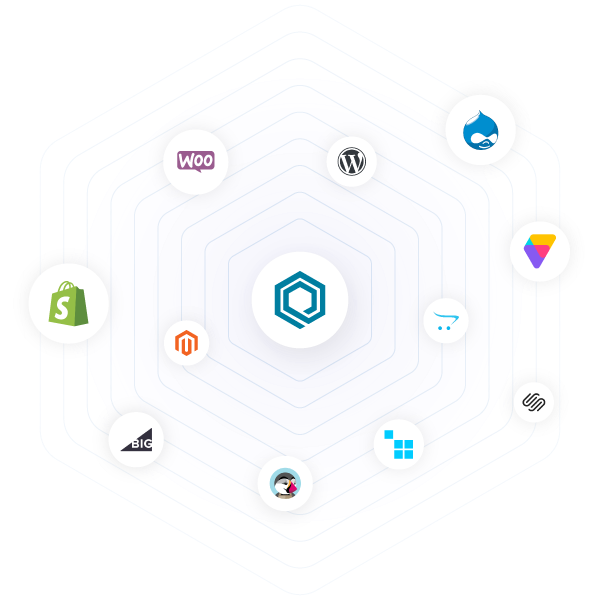 Trusted by 6000+ Ecommerce Brands
Best multi-channel Customer Engagement Software
for your eCommerce Store.
Trusted by 6000+ Ecommerce Brands
Best multi-channel Customer Engagement Softwarefor your eCommerce Store.
We'll get you going in a matter of minutes