Replenish The Tastes and Flavours Of Sweet Delicacies
When it comes to ordering food online, customers tend to trust less as images often ditch them contradictory to what they get in reality. Along with the pictures, the name, shape & size matters to fetch users' attention. That means your forms shall be as yummy as a bite of a cake.
Worry not!!! PeppyBiz got you covered with every possible theme and template to incite a tempting excitement amongst the customers. They must feel curious while filling up the cake order form, and we assure you they do that.
Yes, you hear that right, you can add flavored templates and add-on messages in your forms. Display your catalog and add catchy names to the cakes!!!
"PeppyProjects has helped us structure our team. All projects are now tested and launched a lot quicker and modifications are easier to implement."
NANDITA
SBI LIFE INSURANCE
"Great product and good support. Execution was easy and fast."
GAURAV HAZRATI
INDUSIND BANK
"Peppybiz allows us to effectively manage, monitor and deliver customer support. It provides omni channel monitoring and support at one place."
MARTAND
AXIS MUTUAL FUND
Keep Your Customers Closer & Focus on Goals With Interactive Forms
With PeppyBiz form Builder, you can shift your focus from the mundane tasks and give a vision to your long-term goals. Assure a speedy process of registration, pre-bookings, feedback, applications, orders & requests from your customers & clients.
Reflect Your Brand in Forms
Customize the cake order form templates by adding appealing and appropriate background designs. You can add your brand logos to help customers recognize and distinguish you from other competitors. Make the form link shareable on social media to enhance your brand value and your uniqueness.
Your forms are not just a bit of size paper but a great channel for your marketing strategies. Make the most use of them by adding the fields and questions that are relevant. Necessary details such as the extra charges, delivery address, and most importantly, the customers' feedback once they receive the order.
The cake order forms and your sales are based on the images and catalogs you display to the audience. Do not use clumsy and unreal images that can cut off your sales instead of adding up. Give unique names to your cakes, which makes you stand out from your competitors.
Trusted by 6000+ Customers
Best multi channel Customer Engagement Software for your business















Visitor Sessions Optimized


PeppyBiz Provides Integration With Multiple Platforms
Now you can integrate PeppyBiz with multiple platforms such as Shopify and Woocommerce and many more. Run your forms on third-party platforms and invite in more leads to attain more conversions. Enhance your brand value and achieve your goals with ease and flexibility.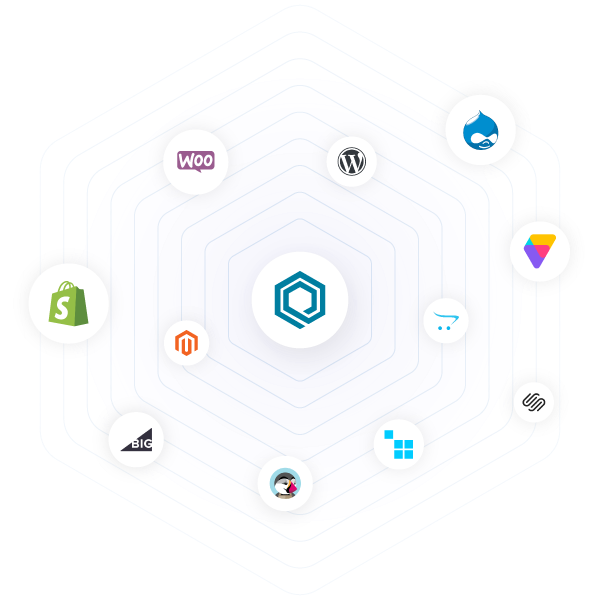 We'll get you going in a matter of minutes